New Patients at The Chiro Lab
We look forward to welcoming you to The Chiro Lab ! If you have booked online, you will be sent our pre-registration form, which you may complete and submit prior to your first appointment. We ask that you bring identification for registration (IC/passport/driver's licence), as well as any recent X-rays, MRIs or other test results, if you've had any. Also, please wear comfortable clothing that you can move around in, as you will remain in your own clothes for your exam and care.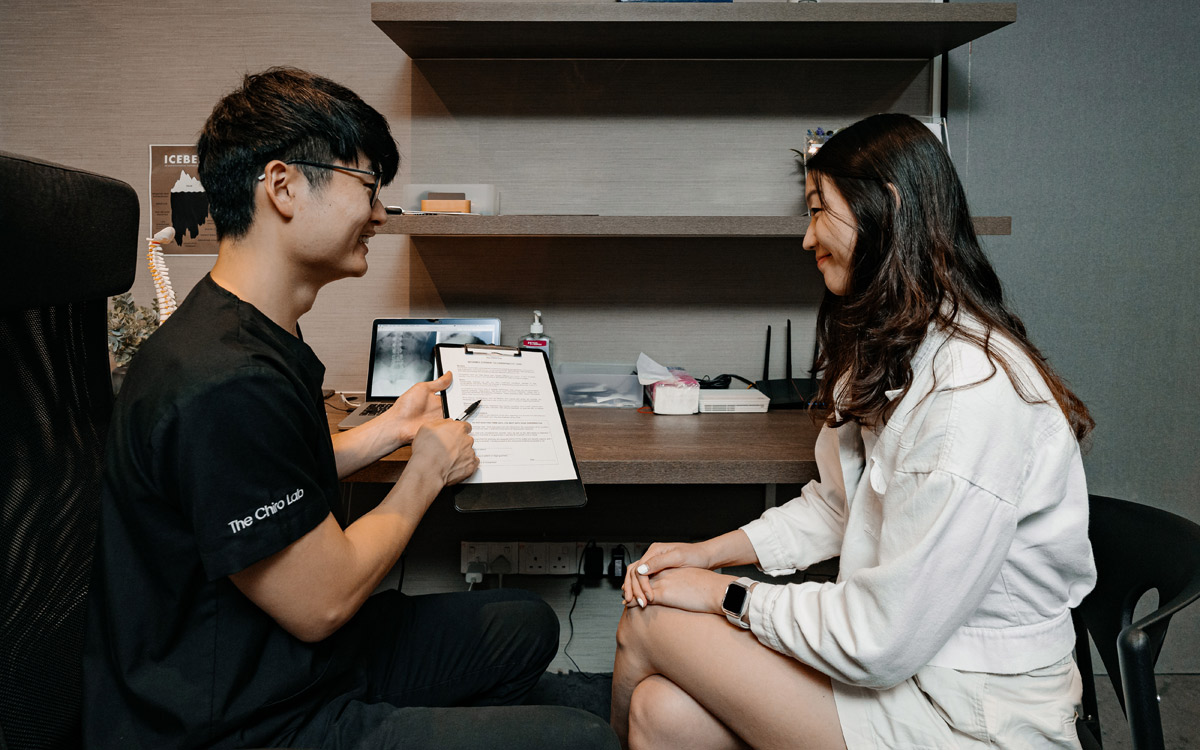 Your First Visit
We will greet you and welcome you to our practice. Then our chiropractor, Bentley Woon, will sit down with you to go over your full health history, including details of your current condition and any past injuries you've sustained that may be relevant.
Bentley will then conduct a full physical exam, including a postural analysis, functional assessment and range of motion tests. Based on these evaluations, he will go over his report of findings and explain what is causing your current pain or other symptoms. X-rays are typically not necessary.
CONTACT US »

If your condition is not chiropractic in nature, or if other diagnostics are required, we will refer you out to the appropriate provider. If your condition is something we can help with, we will obtain your informed consent, and then proceed with your first care session.
Since our care is tailored to your specific situation and goals, we won't know what it entails until after your complete examination. Typically, patients receive a chiropractic adjustment, soft tissue therapy and rehab exercises.
You can plan on being with us for about one hour at this visit.
New Patient
Consultation and Care
Our fee for your entire first visit is $140, which includes the consultation, all physical examinations, our report of findings and all care provided.
Start Today
Our natural, drug-free, non-invasive approach to care is holistic, and we offer education about nutrition, sleep and posture along with your adjustment and soft tissue therapy. Contact us today or book online to get started on your path to better health and function!

New Patients at The Chiro Lab | +65 8861 3942