Chiropractic Care
Chiropractic is a healthcare method that addresses musculoskeletal conditions and how they relate with the nervous system. In other words, it's about fixing your bodily aches and pains to optimise the function of your joints and restore proper mobility. Chiropractors are similar to physios, but rather than focusing on muscles, chiropractors work on the joints of the spine and extremities to alleviate pain and restore function.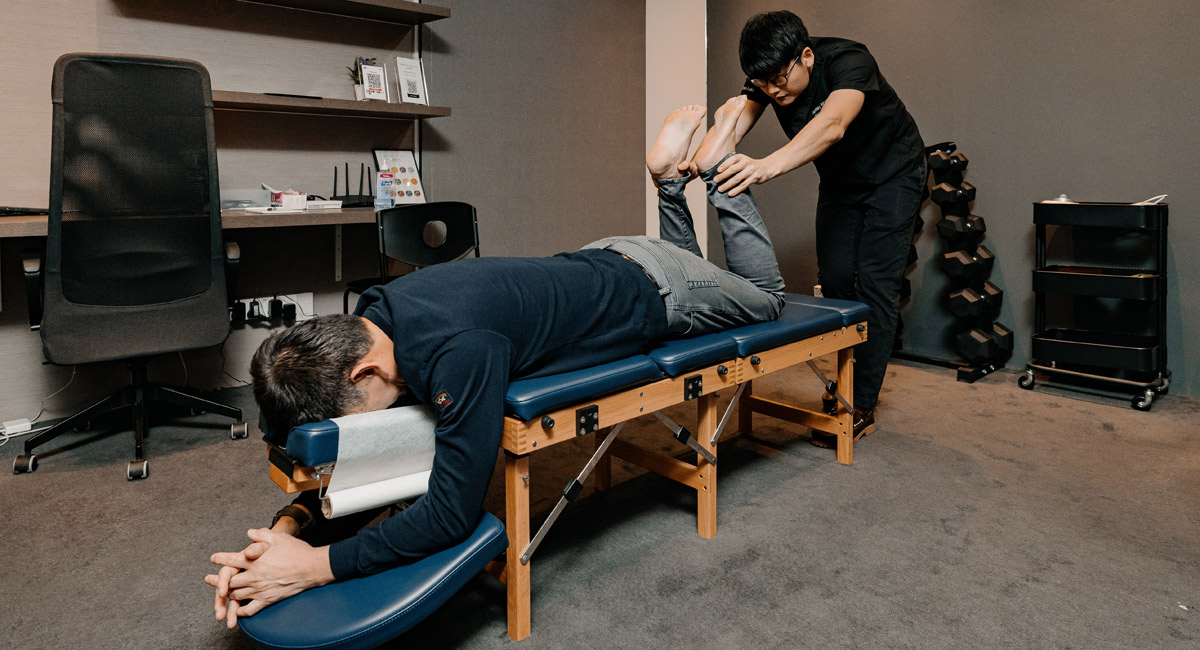 Our Approach to Care
We offer our
The Chiro Lab
patients a holistic, patient-centred approach, with care tailored to your specific needs and goals. Our comprehensive care includes chiropractic adjustments, soft tissue therapy and rehabilitative exercise to help correct the underlying cause of your pain or other symptoms, and to help prevent the condition from coming back.
Our chiropractor, Bentley Woon, has additional training in movement and rehabilitation, and he offers our patients education about the cause of their condition as well as lifestyle advice to help promote overall healing and better function.
NEW PATIENTS »

Incorporating a variety of adjusting techniques, Bentley creates a care plan that is comfortable for you. In addition to higher-force manual techniques, we offer Activator® Methods and Drop Table, which are gentler ways to achieve the same results. Each patient is different, and we provide the type of adjustment that you prefer.
As a fitness enthusiast, Singapore chiropractor Bentley has suffered with injuries and the depression and anxiety that come with being unable to move freely, and wondering if you'll ever be able to again. He can relate with our patients going through the same thing, and he is passionate about being a caring guide to help you with both the physical and emotional aspects of regaining your health and mobility.
Conditions We May Help With
Our natural, drug-free approach has helped many patients with a variety of musculoskeletal conditions, such as:
Carpal Tunnel Syndrome
Ankle pain
Chronic pain
Frozen shoulder
Numbness and tingling
Sports injuries
Tendon injuries
Tennis/golfer's elbow
Schedule Today
Contact us today or book your appointment online. We can't wait to welcome you into our care and help you achieve your goals, naturally.

Chiropractic Care | +65 8861 3942